ABOUT ECOM
ECOM Founded in 1976, ECOM specializes in machine tool manufacturing. ECOM machine tools have been recognized worldwide for superior precision, outstanding rigidity, and exceptional reliability. ECOM product covers CNC Vertical Machining Center, Horizontal Machining Center, Tapping Center, and Bridge Type Machining Center. Today there are more than 30 different models in production, fulfilling the industry's diverse requirements. With over 30 years of machine tool manufacturing experience, ECOM has built a solid foundation in the field of machinery.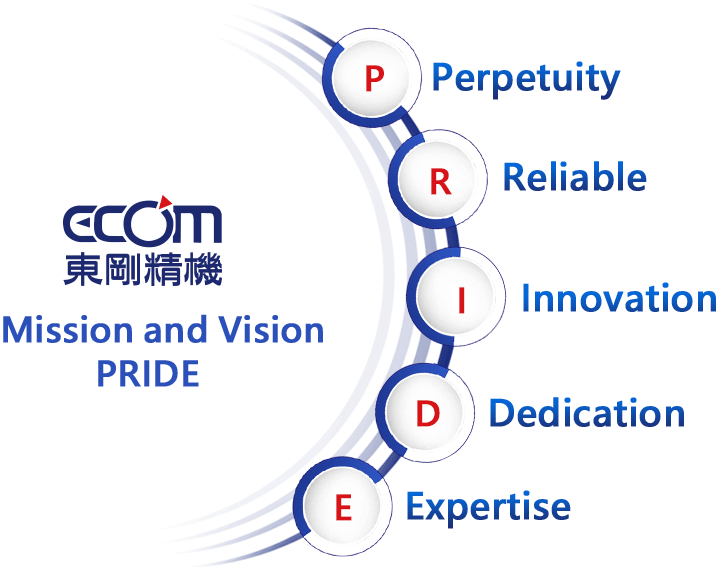 In 2006, ECOM established a manufacturing plant in Zhangzhou, Fujian Province of China. The manufacturing area covers an area of 45,000 square meters. ECOM manages the entire manufacturing process under rigorous quality control over the machining/grinding facility, heat-treating, painting, assembly plant, and packaging warehouse.
The ECOM assembly line is composed of different crew members that are responsible for each unique task. The supervisors are on-site to provide support and monitoring the correct procedures by following the safety guidelines.